.
A TRIBUTE TO SHERRY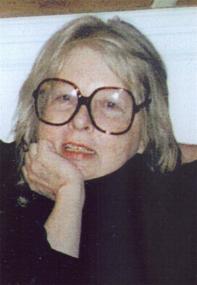 In an email listed as Sharon Kaye Keene-Osborn, her husband Mike wrote simply:
.
"Sherry passed away this morning, Wednesday, February 9th, 2000, at 10:52 a. m."
.
A chapter had closed, not only for Sherry but for many of us who knew and loved her.
.

---
.
Sherry was a very special person. She was a good journalist, she reported the news, didn't make it. She always sought the truth and didn't burn her sources. She was tenacious in her quest for the right story - willing to make the calls no one else would make. She didn't take the easy path but pushed herself to walk on the right path, even when her body was telling her she could go no further. When the medication distorted her appearance, she still faced the cameras if she felt she had something only she could contribute. She was a trouper.
.
More than that, Sherry was a friend. Her phone was always available to her friends and she spoke to all of us with patience and kindness, always, even when she was disappointed or upset with us. She was the listening ear when a friend just needed to "get it out". She mended bridges between friends who had differences they couldn't seem to overcome. She held people's hands in the night when they called with their fears. Whether the call was from across the country or the bar down the street, Sherry would answer and be there.
.
But sometimes it was obviously hard for Sherry to "be there". Her body was shutting down; the disease she had fought for years was winning the battle. Sherry was in pain and needed to spend more and more time in bed. The medication had side effects she hated, but she would rarely complain. It was getting more and more difficult to breathe. She spent time in and out of the hospital.
The last time she went in, it was not without hope...
.
On February 1st, I received the following email from Mike:
Sherry remains in "critical but stable condition" in the Lutheran ICU, but...
There's some cautiously optimistic news. Her doctors are now in retreat from their near certainty diagnosis that all of her troubles were lupus-related. No. 1 on the current hit parade of causes for these problems is the fact that Influenza Type A was discovered in her lungs. This, we're told, could very well account for everything that's taken place, and how and why she wound up so sick.
In any event, her breathing continues to improve and it now seems realistic to predict that she'll be coming off the (wretched) ventilator soon. She has a considerable distance to travel on her road back to recovery but now, at least, it seems more than likely there will be no long-term institial lung disease complications.
The flu. "Just the flu." Please take care of yourselves. This stuff is vicious.
mike

.
We all had hope, but sometimes that isn't enough. Just the next day, I got this update:
.
Wednesday, Feb. 2nd, 2000
Sherry Keene-Osborn medical condition update
Sherry remains in "critical but stable condition" in the Lutheran ICU. Unfortunately, the news today doesn't seem quite as optimistic as we thought it was headed yesterday.
Her x-rays today show some more congestion, and her doctor doesn't seem quite as sure we can totally rule out the possibility of lupus-related lung disease involvement. In any event, he's put her back on Prednisone, and it's clear she's going to remain on the ventilator for awhile. Against that background, he's planning to do a tracheotomy so she'll be more comfortable with the ventilator.
The Type A influenza is still a significant part of the picture. We're just not sure what else is involved.
No visitors, please, or calls to the hospital; they're not in a position there to give out information to non-immediate family members.
Many thanks again for your ongoing good thoughts and prayers.
mike





.
We all prayed for our friend, but God saw fit to end her trials and agonies here, and he took her home.
.
Many of us mourn the passing of a friend, her death is a terrible loss to us, but we believe she is in a better place.
.
Not many people know this, but Sherry lost a grandchild, a baby who never drew a breath. I think that when she reached the other side, she cradled that baby and sang her a song with a sweet voice and no shortness of breath.
.
And I think she had a tea party with JonBenét.
.
Patsy Ramsey told me she thinks Sherry and JonBenét are swinging on a star together.
.
Dan Glick, Sherry's writing partner for years, one of the pall-bearers at her funeral, was her best friend. I share some of his mail to me here.
.
"i feel sherry's loss every single day. ... i miss her terribly. i'm still in so much denial that i find myself picking up the phone to call her. she's on every speed dial on every phone i've got, and i don't have the heart to remove them. mike is suffering so much as well. what a hole she's left in so many lives. but i'm soldiering on, buoyed by her memory and the knowledge that
she'd want that."
"as far as something for the memorial page, you can say that sherry was the most generous, tenacious and indomitable journalist i've ever known. i feel like one of my legs got cut off when she died."
.
Lou Smit attended the funeral and wrote to me about it.
.
Yesterday was a very sad day...Sherry was really an amazing person... The funeral was held in Denver at the Holy Ghost Catholic Church. The church was packed. Mike was magnificent and his eulogy was one of the best I've ever heard. One of the things he said about Sherry was "She always started off a project or story by asking the same question...Is it right, and then go from there."
.
I hear from Mike, he is truly devastated. He has lost the woman he loved, and says he is
"just trying to make it from one moment to the next. Jesus, this hurts." He ended his letter to me saying simply, "Thanks for caring, m"
.
It is a time for us to mourn the loss of a friend. But like Dan, we will all "soldier on, buoyed by her memory and the knowledge that she'd want that."
But there is more to this. Because of her chronic illness over the better part of the last two decades, it was impossible for Sherry to obtain life insurance. Also, although regarded by Newsweek, CBS and all of her other clients as one of the best in the business, she was "contract labor" for them -- no benefits, no tax withholding, etc.
While the technological revolution (computers, modems, faxes, etc.) made it possible for Sherry to continue plying her trade from her bed as a nationally-recognized journalist right up until the time she was hospitalized, the "plan" she and Mike had devised for dealing with their 1999 federal income taxes fell apart at that point -- they had planned to salt away all of her freelance income for the tax bill and live day-to-day on his salary right up until April 15th. Also, the family is still reeling from the enormous cost associated with burying a loved one. They were never rich, just ordinary people. Mike is dealing with the loss of his mate, the financial burdens are an added tragedy that I know Sherry worried about.
.
To contribute to the Sherry Keene-Osborn Memorial Fund, send contributions
in c/o of US Bank, 3400 W 38th Ave., Denver, Co 80211.
.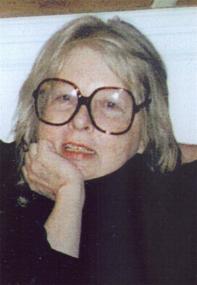 .
Rest in Peace, Dear Friend
.
A Postscript:
.
I sent the URL for this page to Mike and got this back.... I feel honored to include this personal message that will give all of you a glimpse into who "Mike and Sherry" were.
.
Well. That did it. I've got tears streaming down my face now. What you've done is magnificent. You've captured just about everything Sherry was.
Maybe, if for no other reason than to add the kind of levity Sherry would love, you might want to add the following two paragraphs:
I'm resisting the temptation to forward to you a photograph I took of her in 1970 posing bottomless, dorsal view up, wearing nothing but a black leather jacket and stretched out on my 1969 Triumph T-100C motorcycle. (How she must have really loved me to have agreed to do that!)
On the other hand, I noticed she never quite got around to throwing away the only surviving print I had of that picture. The very human part of her, the vestigal vanity we all possess, was clearly flattered by my assessment of just one of her many physical attributes: "My God, what a beautiful ass!"




page by jameson
If you want to contact me, click here.